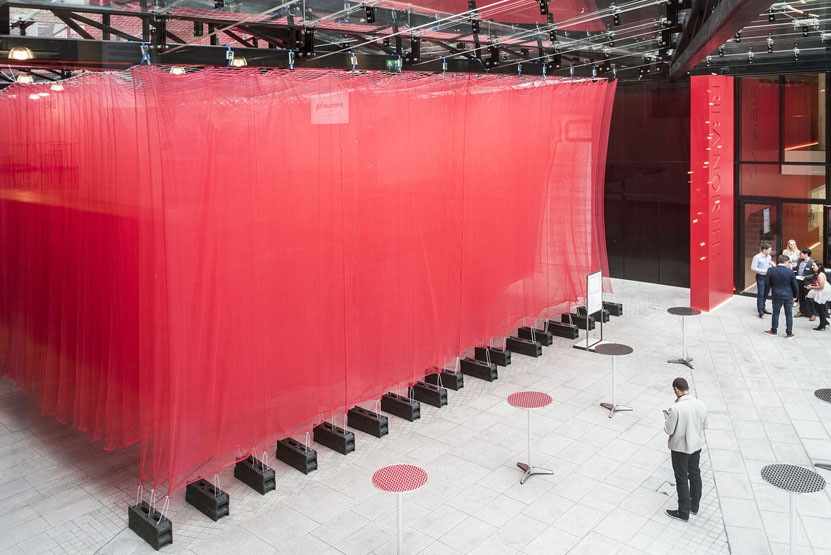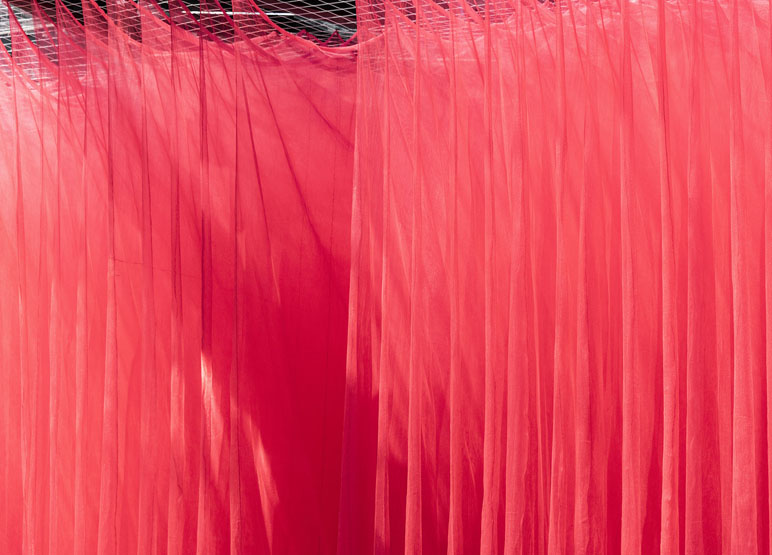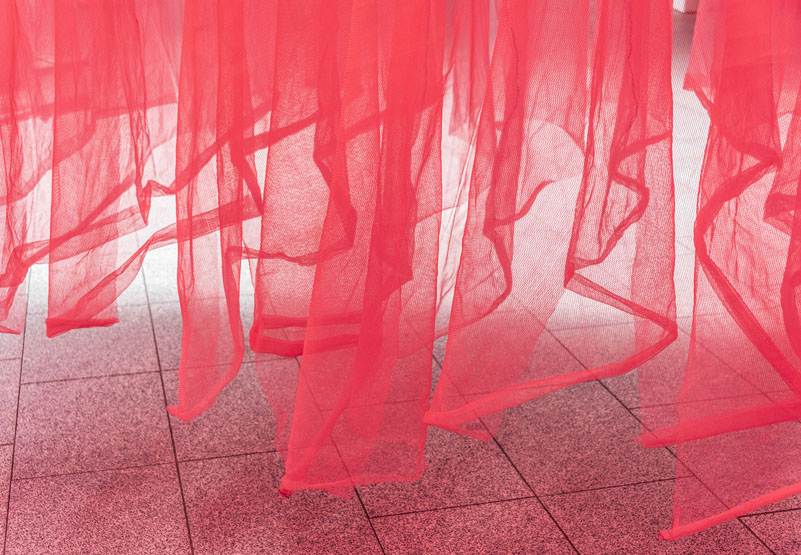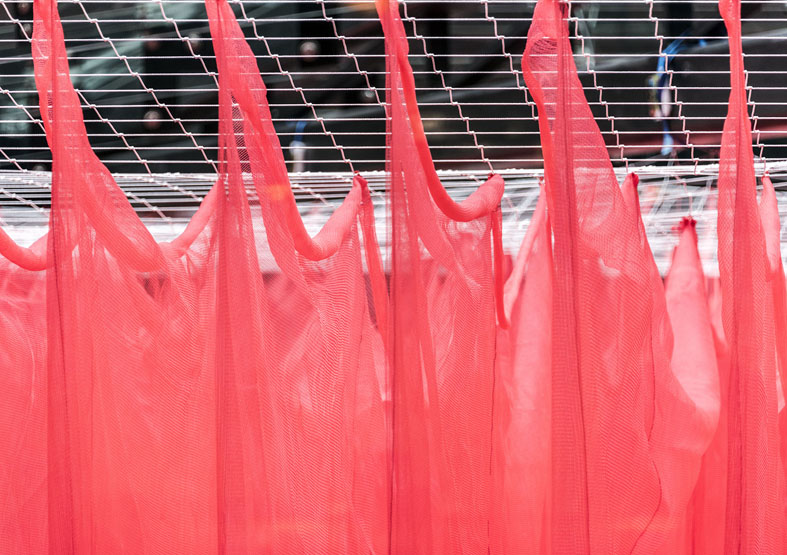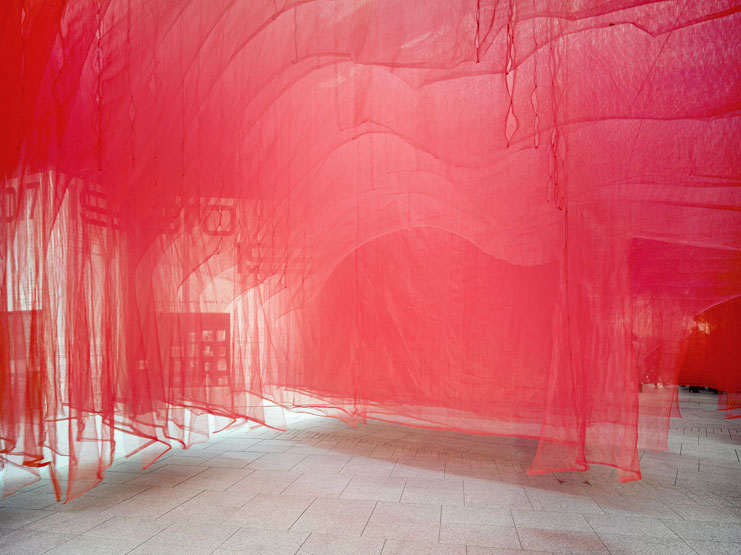 Un-veiled has been created to mark the launch of RIBA North, an internationally significant architecture centre which is a useful and inspirational resource for all of its member and public audiences in the North of England.
Un-veiled visually and spatially interpreted the aims and purpose of the new national architecture centre.
It led to the question, what is at the heart of architecture?
It is the design and the construction process itself where materials are compiled to become a building.
The project explored the notion of these two integral elements of architecture, symbolised by a typical building site material that creates iconic structures. The material chosen was a red mesh fabric that is used to cover the scaffolding on building sites, it usually creates a protecting layer until it unveils the finished building.
The atrium of the Mann Island Building where the intervention had to be located is a large, undescriptive and underused space that needed radical and bold treatment. The aim was to fill this space almost fully in order to neutralize it. The "RIBA Red" mesh material was the ideal material and hundreds of large panels were hung onto the existing beams. Then cavernous volumes had been cut out in the shape of typical iconic buildings of Liverpool and/or other Cities of the "Northern Powerhouse". Scale negatives of these buildings wafted in and out of focus as visitors walked through, beyond and within, The Sage in Gateshead, Imperial War Museum North, Liverpool Catholic Cathedral and York Minster.
These structures became an immersive and accessible installation where visitors went on a journey through these abstract versions of iconic buildings.