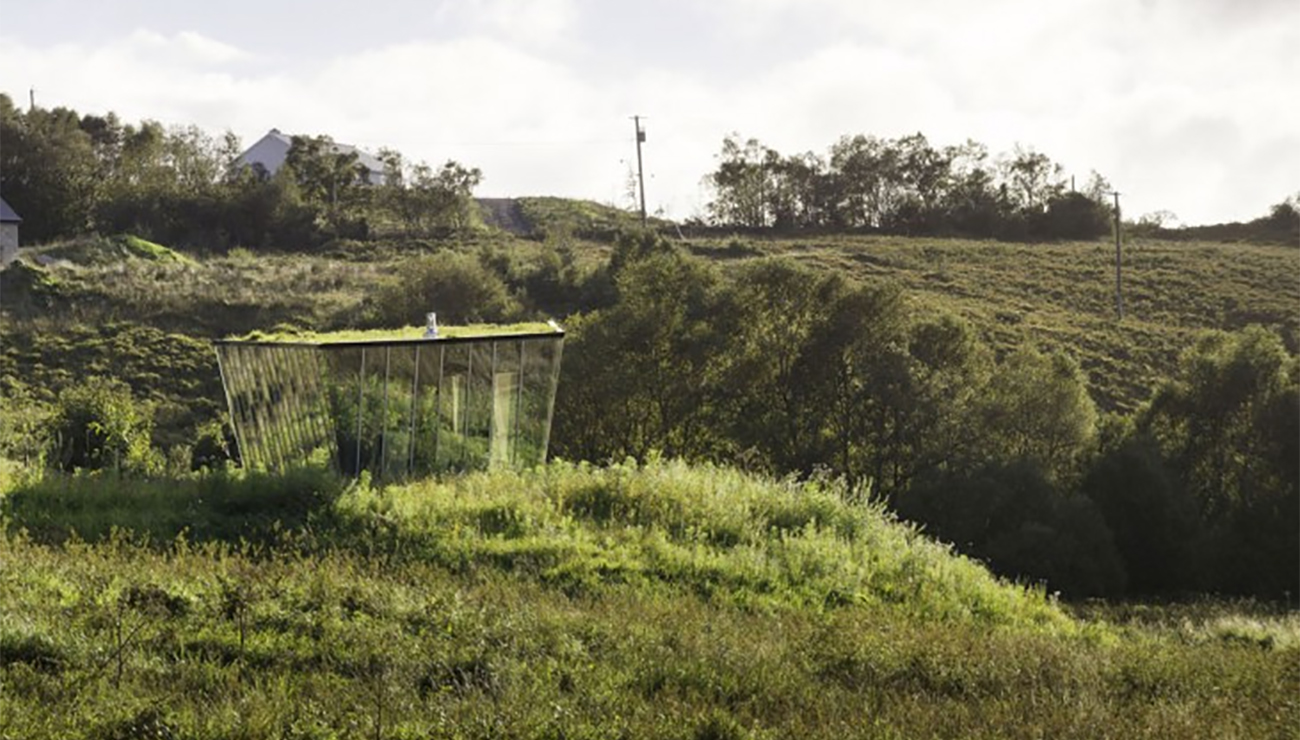 Mimetic architecture, also known as 'novelty' or 'programmatic' architecture, is a style of building design popularised in the United States in the first-half of the 20th century. It is characterised by unusual building designs that mimic the purpose or function of the building, or the product it is associated with.
Mimetic, or mimic, architecture is a programmatic approach to building design — the building is shaped to mimic, or copy, the function, usually a business function, or to suggest objects associated with their function. It's EXTREME "form follows function." It's more like "form IS function."
When America first saw this architecture in the 1920s, it was a spectacle, like a Hollywood movie. The 1926 Brown Derby restaurant was shaped like a brown derby. This type of architecture was funny and playful and kind of tacky — but not in the sticky sense of the word. But that was back then.
Today, a young Irish architect named Dominic Stevens has created what he calls Mimetic House, architecture that mimics the landscape surrounding it. This is NOT what mimetic architecture used to look like.
Sitting in the middle of a richly textured, marshy field, just outside the town of Dromahair, this house in fact literally evolved from the ground up. It has two parts: a cast-concrete, part-buried series of sleeping, working and washing chambers below ground, and a glass-clad, open-plan living space on top. The glass room is a pavilion in the round, and a loose, informal rockroad brings you to the house and down into the landscape, the grass allowed to grow up to, around and under the house itself.
The glass room tilts out and up in varying ways, so the ground but not the sky is reflected. In some lights and locations, the form disappears. The house dissolves and recedes back into the landscape, in a dynamic and delicate way, shifting minute by minute, depending on the light, the rain, the time of day. You can see right through the house, the landscape uninterrupted by its presence. The tilted, planted roof is even happily growing a little wild in places
The historic mimetic architecture — the buildings shaped like hats and cheese wedges, donuts and hot dogs — use mimicry to advertise and call attention to themselves. The Irish architects here use mimicry to conceal human habitation, to hide the house like a rabbit's nest in an open field. We can't deny that this is mimicry, but we're not laughing anymore.